Topher Shemereza, now a local government official, saw him as a father figure.
"He was an upright member of the community and a shrewd businessman. I did not have a job when I finished university, so he offered me a deal to transport local moonshine, which we sold in the neighbouring districts," he explains.
A few years on, Kibwetere informed his protégé that he would no longer sell alcohol. The older man and his fellow cult leaders spent a fortnight in Mr Shemereza's government-issued house right up until the night they set off for Kanungu, where they would establish the Movement's headquarters.
"That was the last time I ever saw him. The man I knew was not a murderer. Something must have changed in him," he says.
After the Movement's foundation, word of Kibwetere and his religion spread across south-west Uganda and beyond.
The community was not closed off from the rest of society, and several people in positions of authority – including policemen and local government officials – were aware of its activities. But little action was taken against the cult before the inferno.
Although Interpol issued notices for the arrest of six cult leaders in April 2000, it is still not known if any of them died in the fire or whether they are living in hiding.
A 2014 Uganda police report indicated that Kibwetere may have fled the country. But others doubt that he was well enough to do this.
No memorial
Spiritual movements that bear the hallmarks of the Kanungu cult, where devotees unquestioningly believe their pastors can resurrect the dead or that holy water will heal ailments, have continued to emerge across the continent.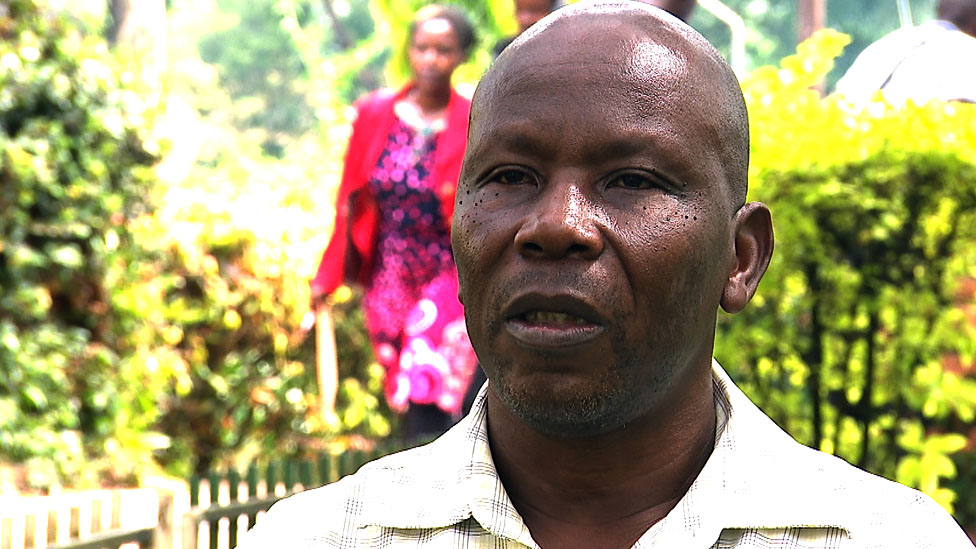 BBC
The Kanungu cult pointed out the evils of the time… and preached a renewal or re-commitment to the faith"
Their appeal is clear, according to Dr Paddy Musana of Makerere University's Department of Religion and Peace Studies.
"When there is strain or a need which cannot be easily met by existing institutions like traditional faiths or government, and someone emerges claiming to have a solution, thousands will rally around them," he tells the BBC.
"The Kanungu cult pointed out the evils of the time… and preached a renewal or re-commitment to the faith."
Dr Musana adds that one need not look too far to find a similar thread in the messages of today's self-proclaimed prophets.
"The 'Jesus industry' has become an investment venture. Today's preachers talk about health and wellness, because of the numerous diseases, and a public health system that barely functions," says the academic.
He argues that the government needs to do more in overseeing these spiritual movements.
Two decades on, the 48-acre plot at Kanungu is now being used as a tea plantation, but local businessman Benon Byaruhanga says he has plans to turn parts of it into a memorial.
So far, the dead at Kanungu have never been officially remembered. Those who lost family members have never got any answers.
"We pray for our people on our own. We bear our pain in silence," Ms Ariho says, reflecting on the deaths of her mother and siblings.
source: BBC