Senegalese president Macky Sall on Tuesday issued a veiled jab at United States president Donald Trump over his idea of building a wall on the U.S. border with Mexico.
Macky Sall said his country and neighbouring Gambia were building bridges instead of walls after officials of both countries met during a historic presidential council meeting held in the Gambian capital, Banjul.
"Some places in the world are building walls, Senegal and the Gambia are building bridges. Working with President Adama Barrow to strengthen the deep ties between our two countries," he said in a tweet accompanied by a photo as he prepared to depart Banjul.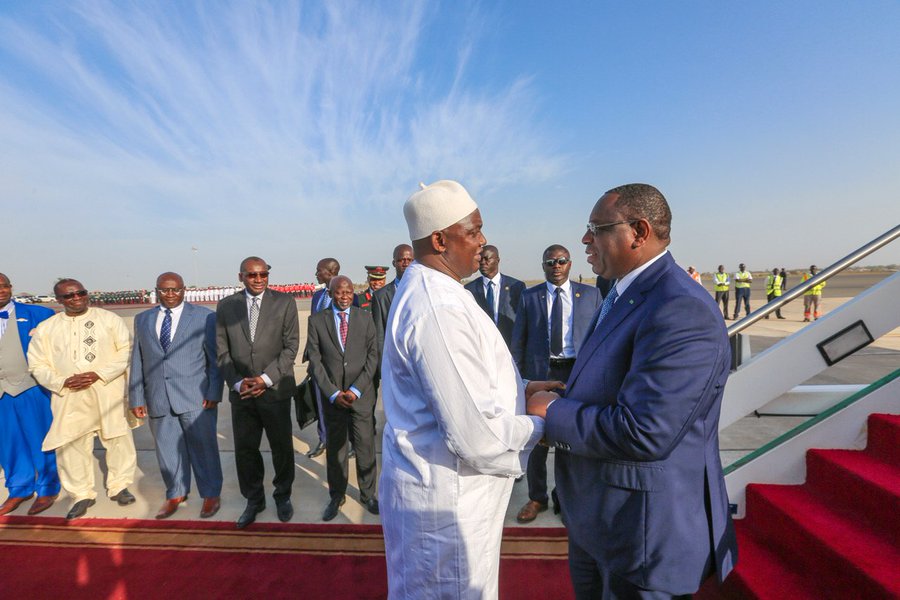 The much talked about Trump wall was a campaign promise that the U.S. leader has indicated that he is going ahead with despite criticisms by the international community. Trump recently inspected prototypes of the wall he insists Mexicans and not America will pay for.
The March 13 presidential council meeting meeting between Sall and Barrow is part of efforts to deepen relations between the two countries in the areas of security, judiciary, tourism, energy and environment.
The meeting of the two presidents (on March 13) was preceded by a ministerial meeting and one of experts held on March 12 and March 11 respectively.
"The establishment of the Senegalo-Gambian Presidential Council was decided during the visit of H.E President Adama Barrow to Senegal on 2,3,4, March 2017.This demonstrates the new dynamism that two Heads of state intend to give to the relations between the Gambia and Senegal.
"The two Heads of States acknowledge the good work and conclusions of the preparatory meetings. These preparatory sessions examined the level of implementation of the Agreements signed in 2017, reviewed the bilateral cooperation and provided concrete actions to consolidate gains," a communique issued at the end of the presidential meeting read.
The relationship between Senegal and Gambia had been sour during the last few years of the regime of exiled leader Yahya Jammeh. Senegal played a crucial role in forcing Jammeh out of power after he attempted to annul December 2016 poll results.
Barrow was hosted by Senegal at a time when tension was high in the Gambia following Jammeh's refusal to accept defeat. Most top Gambian officials also fled to Senegal when Jammeh's tenure was ending in January 2017.
Senegal also led the regional ECOWAS force that was deployed to oust Jammeh. They also supported Gambia with logistics in the early days of the administration.